FROM EPIC SOLO ADVENTURES TO GROUP ROAD RIDES, AVAIL ADVANCED IS LIGHT, COMFORTABLE AND ENGINEERED FOR FEMALE RIDERS.
Highlights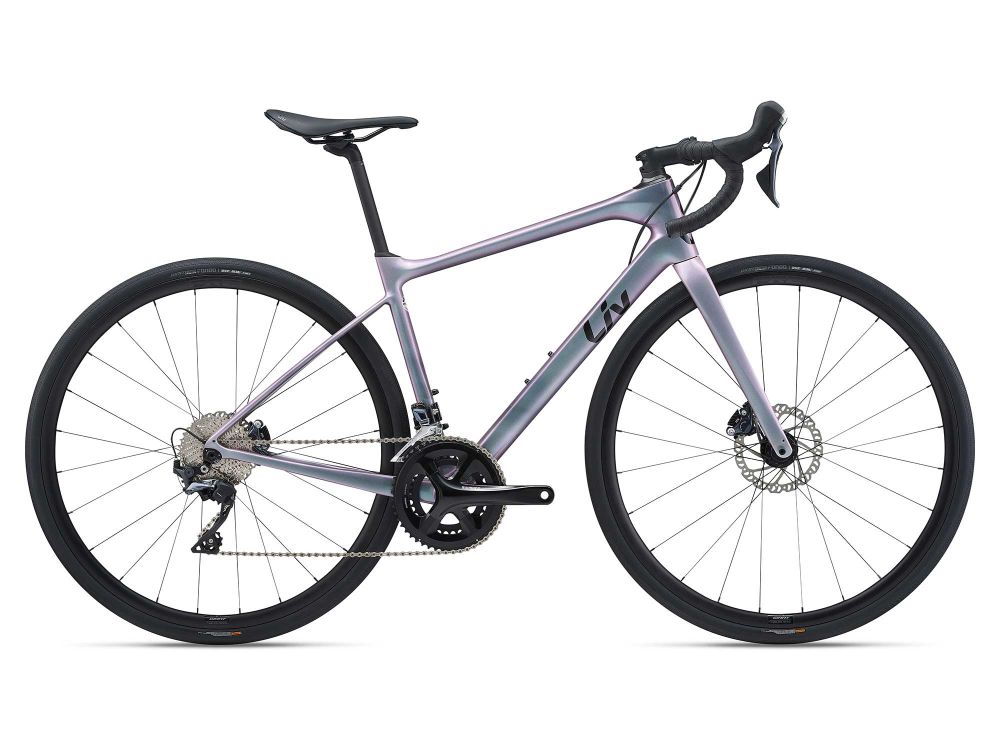 Galerie
Selecting any of the image buttons will open a larger image gallery with image descriptions
Technologien

Advanced Composite Technology
Liv's Hochleistungs-Carbonfaser wird verwendet, um dieses spezielle Carbon-Rahmenmaterial zu fertigen, das im eigenen Werk gewebt und verarbeitet wird und ein hervorragendes Steifheit-Gewichtsverhältnis aufweist. Das vordere Rahmendreieck wird als einziges Stück geformt. Bei der modifizierten Monocoque-Konstruktion entfällt die äußere geflochtene Verbundlage. So wird das Gewicht reduziert, ohne die Fahrqualität, Stabilität oder Steifigkeit zu beeinträchtigen.

Compact Road Design
Das Compact Road Design wurde in den 1990er Jahren von Giant mit dem professionellen Team ONCE eingeführt und revolutionierte das Aussehen von High-Performance-Rennrädern für immer. Ein nach unten abfallendes Oberrohr erzeugt kleinere Front- und Heckdreiecke für ein leichteres, steiferes Bike. Es erleichtert Fahrern aller Größen die perfekte Passform.

D-Fuse Sattelstütze
Die firmeneigene D-förmige Sattelstütze dämpft Vibrationen und sorgt so für ein geschmeidiges und komfortables Fahrgefühl.

Internal Seatpost Clamp
Ein leichter, komplett interner Verschlussmechanismus für die Sattelstütze liefert eine zuverlässige Klemmkraft bei sauberer Performance und Ästhetik.

OverDrive
Der Original-Oversized-Gabelschaft von Liv. Für Lenkpräzision gebaut, liefern die extragroßen Steuersatzlager (1 1/4" unten, 1 1/8" oben für die Straße, 1 1/2" unten und 1 1/8" oben für Mountain) und der konische Gabelschaft optimale Steifigkeit im Vorderbau.